With so many new K-dramas coming out it can get a bit overwhelming when deciding which K-dramas to watch and which ones to catch up on. Here are 4 K-dramas to watch varying from romance, drama and slice of life that have been released in the last months this year.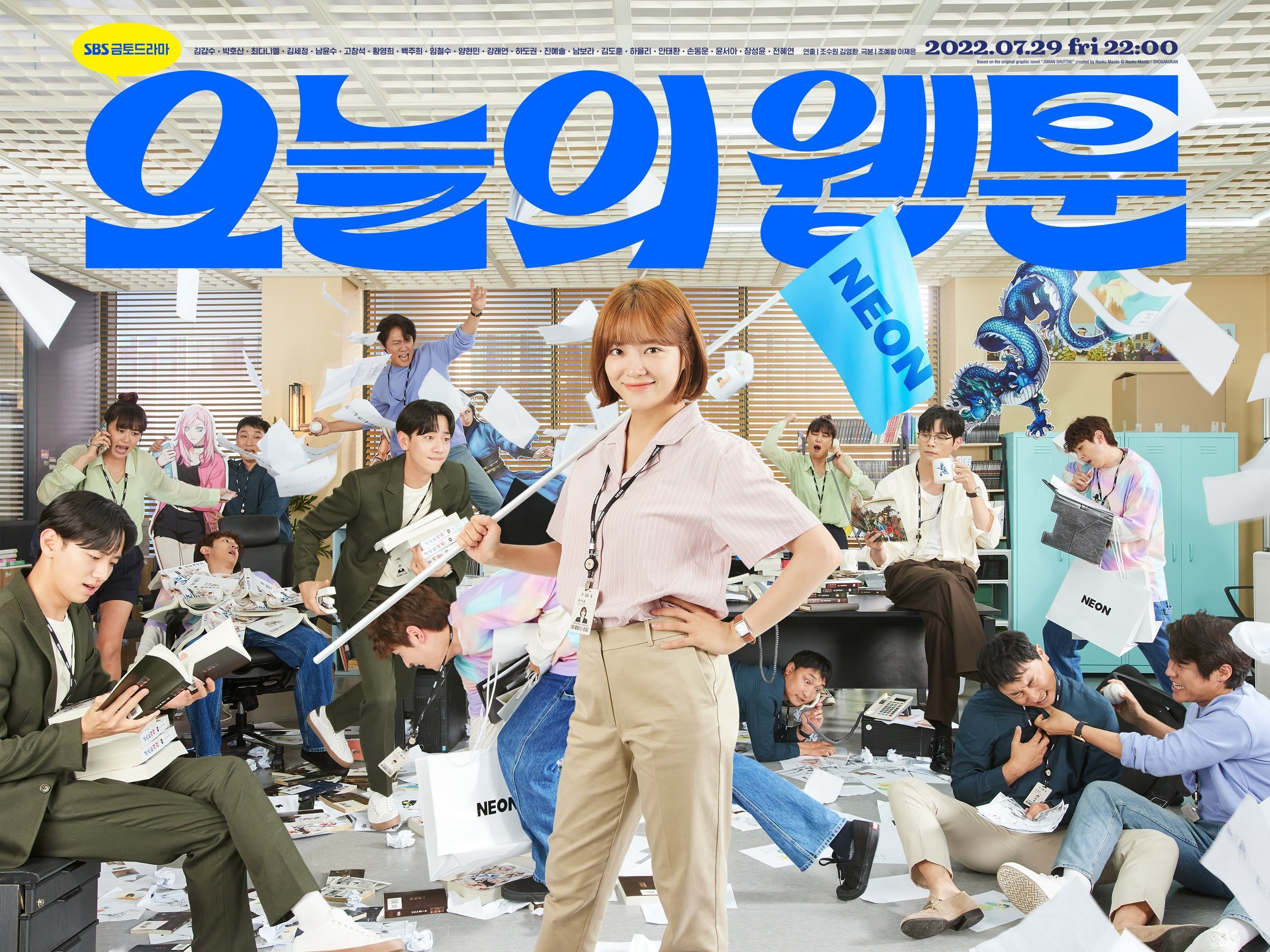 Todays Webtoon
This drama is a slice of life drama that centers around an ex athlete that takes on the corporate world. Today's Webtoon stars Kim Se-Jeong who plays On Ma-eum and Nam Yoon- soo who plays Goo Jun-Yeong. This drama tells a wonderful story of how different people take on the world of adulthood and what that means to each person. On Ma-eum goes against her fathers wishes to keep pursuing Judo when she wants a change in her life and figures out what she wants to do. She meets new people and takes on new challenges and goes on to find that she is capable of so much more than she thought. From tackling themes such as father and daughter relationships, chasing dreams that may seem out of reach, to dealing with loss and hurt, and navigating through adulthood, Today's Webtoon is the perfect drama to watch for your slice of life fix.
Once Upon a Small Town
If you liked Hometown Cha-Cha-Cha, this drama is right up your alley. These two dramas give the same vibes of comfort and warmness. Seoul city lead meets countryside care-free lead vibes. This drama tells the story of Han Ji-Yul ( Choo Yeong-Woo) who is a veterinarian in Seoul and Officer Ahn ( Joy), a hardworking and kind woman who takes on almost all the tasks of the people in her town. To Han Ji-Yul she is nosey and annoying at first but then starts to see how much she cares for her town and the people around her. From helping him with farm animals and teaching him about how life is in the countryside this beautiful drama has romance and slice of life all in one.
Little women
Little Women is an exciting drama with a mix of drama, suspense and more. This drama tells the story of 3 sisters who grew up and live in poverty and suddenly get involved with the most powerful and influential family in South Korea. Loyalties and trust are tested when money and power are involved. This drama stars Kim Go- Eun, as the oldest sister In-Joo, Nam Ji-Hyun as the middle sister In-Kyung and Park Ji-Hu as the youngest sister In-Hye. This drama will have you speechless and wanting more, definitely a good drama to watch if you like suspense and mystery.
Love in contract
Park Min-Young who plays Choi Sang- Eun stars in this drama as a contract marriage wife. She transforms into whoever her clients need her to be. Many come to her to avoid marriage pressure, confidence and identity boost, and for pleasing their family members wishes. However, Choi Sang- Eun finds herself in a love triangle between two of her clients, a mysterious man whom she's been in a contract with for over 5 years and a famous actor whom she's just started a contract marriage with. In a contract marriage it's unavoidable that either party catches real feelings, Choi Sang- Eun never thought she would be on that end.